Whether you're organizing a general meeting, product presentation, open-air festival, or press conference: We take care of the optimal sound and transmission technology, transforming your event into a memorable experience.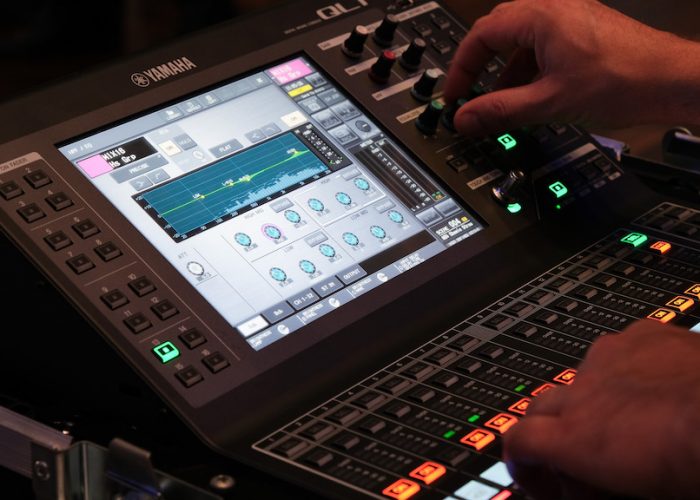 L'ACOUSTICS, DiGiCo, Soundcraft, MIDAS, YAMAHA, SHURE, SENNHEISER, Pioneer, NEXO
Digital audio direction
Line array / PA systems
Digital and analog mixing consoles
Wireless microphone and conference systems
Intercom systems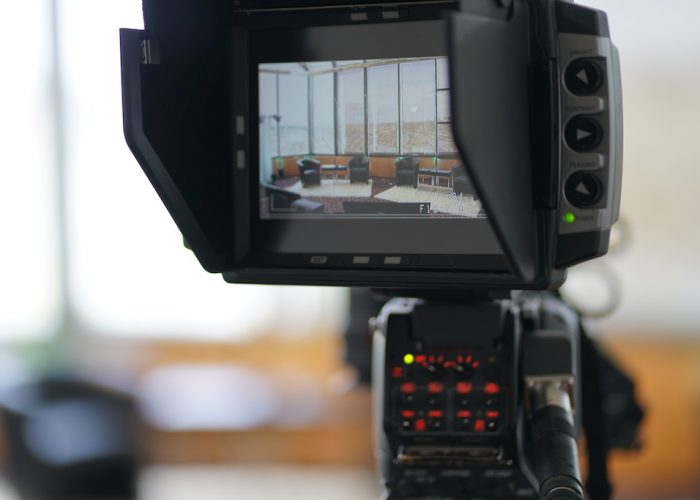 Live-streaming, presentations, movies, and music videos have become an integral part of our lives. In times of TikTok, Instagram and co., it's more important than ever to convey messages, emotions, and information via moving images. Whether conventional or visionary, we deliver appropriate technology and make your vision come to life.
SONY, ROE, Panasonic, BARCO EventMaster, LEDitgo, Blackmagic Design
Streaming, Virtual Events and Online Conferences
SmartBoards
Cameras
Recording
Pre-production, Post-production
LED technology
Projection technology
16:9 screens, in various sizes: 3.10x1x80m – 7.50×4.30m and custom sizes
Media technology, Windows and Mac-Systems
Displays 40″ – 103″
The choice of light and its dosage are important. Light creates atmosphere, sets the tone, and sparks emotions. Together, we set the right scene for your event, recording, live show, or location and turn your event into a masterpiece.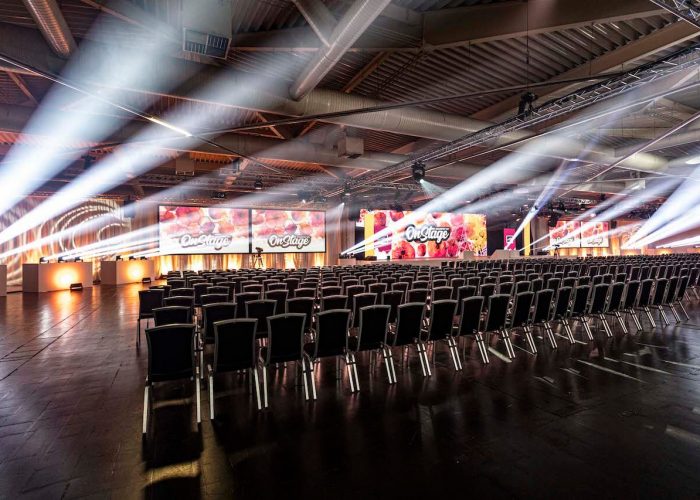 ROBE, Martin, ARRI, MA Lighting, CLAYPAKY, ASTERA
Projections
Conventional light
Spotlights, profilers, blinders
Daylight technology
Followspots (up to 0.5 – 4KW)
LED technology
GRAND MA 1, 2, and 3
HOG 4
Power supply, yellow jackets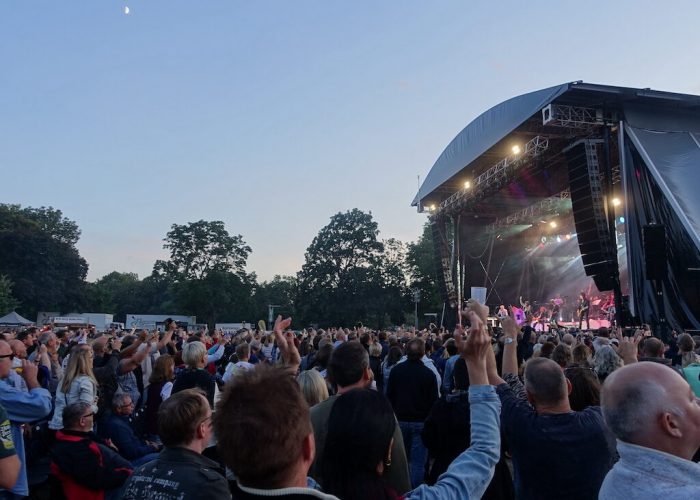 What used to take days can now take just hours. Our mobile stages benefit from short assembling and dismantling times, small crew requirements, and high mobility. Starting at 4x4m and ending at 15x12m, we offer the highest range of mobile stages in Europe. With our TSMZ 17x13m and a roof capacity of 24t, we also provide a stage for bigger open-air festivals and events.
FLO mobile Stage S 4x4m | podium height 0.5m | also works as FoH with 2 levels
FLO mobile Stage SM 6x5m | podium height 1m (front of stage can be lowered) | 1.5t roof capacity
FLO mobile Stage M 8x6m | podium height 1m | 1.5t roof capacity
FLO mobile Stage Mplus 10x7m | podium height 1.25m | 2.5t roof capacity
FLO mobile Stage L 10x8m | podium height 1.4m | 12t roof capacity
FLO mobile Stage L Special 10×7.5m | podium height 1.4m | 6t roof capacity | option for additional side areas of 7.5x2m or 4m
FLO mobile Stage XXL 13x10m | podium height 1.4m – 1.8m | 14t roof capacity | option for additional side areas of 7.5x2m
FLO mobile Stage MAXI 15x12m | podium height 1.6m – 2.2m | 16t roof capacity | option for additional side areas of 8×3.5m
2000m² podium | Nivtec, Layher
FLO dome stage in various sizes: 12x10m | 15x10m | 17x10m
TSMZ Stage 17x13m | podium height 1.8m | 24t roof capacity
Transparent tarpaulins available for all stages
Special constructions, round or rolling platforms, lifts, stairs, stands, loading docks, FoH, Tower for PA or Spots
Trusses and static systems are the load-bearing element of an event. Speakers, spotlights, and decorative elements must be installed and secured in large numbers and heights. In order to be able to switch quickly between configurations and productions on site, everything has to be checked carefully. In addition to our stock of trusses and motors, we also offer static computations to check your constructions for stability.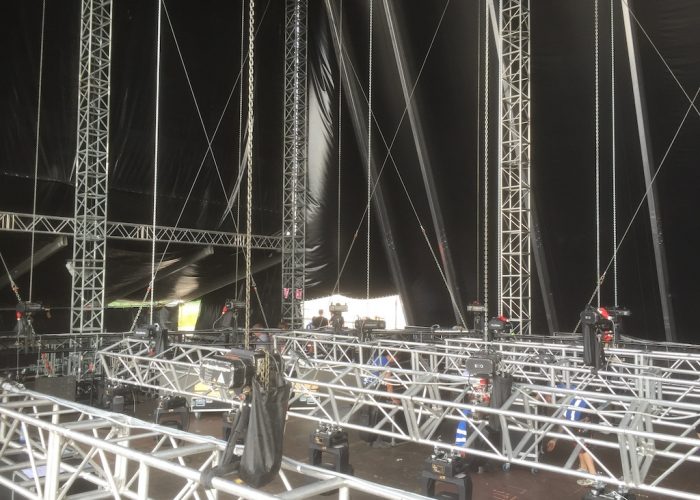 CHAINMASTER, contac, MOVECAT, Global Truss, Eurotruss
4000m truss systems
Movecat motors (D8 + and D8) from 320kg to 800kg
Accessories of all kinds (hooks, safeties, etc.)
Custom-built products, and constructions